A story of ambition and success
Responsible Author: Entekhab Al-Qaisi | Iraq Baghdad, 11/15/2022, 14:42 Time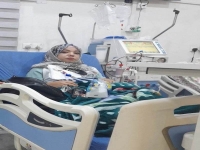 USPA NEWS -
Many of us hear of creative people in their field
They develop and make their journey an influential imprint on the lives of others. But have you heard that you can be the therapist and the patient at the same time? Yes, this is what happened with the 27-year-old nurse, Nawras Ali.
A graduate of a medical institute and a social researcher certificate.
She fell in love with the medical profession, and his plan made great strides towards achieving her goal.
The Genocide of Education
Responsible Author: D.r Rula Alousi | UK London, 08/30/2022, 13:55 Time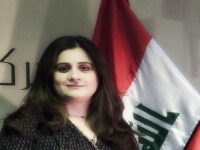 USPA NEWS -
Programme Leader for undergraduate degree SoBE
Regent College London rula.alousi@rcl.ac.uk
153 Great Titchfield Street, London W1W 5BD
Keywords: Educide, genocide, collateral damage, homicide, illegal war.
more articles
| | |
| --- | --- |
| 08/22/2022, 15:55 Time | | Conflict management in the Iraqi reality... |
| 08/21/2022, 14:15 Time | | Family Statement of the Deceased, Saif Fassal Reka... |
| 07/31/2022, 12:34 Time | | When Media Loses and Saif al-Islam Gaddafi Wins?... |
| 07/11/2022, 12:47 Time | | Creating chaos and the massacre of refugees!... |
| 07/02/2022, 15:56 Time | | Leave my shoulders, she can no longer carry you... |
| 05/29/2022, 15:10 Time | | Egyptian Anwar El Kamouni at the Cannes Film Festi... |
| 05/22/2022, 16:06 Time | | Ministers, Ambassadors, Artists Attend Ali Abu Das... |
| 05/03/2022, 14:41 Time | | The Forgotten Story in the Middle East... |
| | |
| --- | --- |
| | RAHMA-SOPHIA RACHDI |
| | Daren Frankish |
| | Ruby BIRD |
| | Yasmina BEDDOU |
| | Aurangzeb Akbar |